UL Recognition Now Comes Standard with Our PVC Boots
No Additional Cost
More Value for Your Products and Clients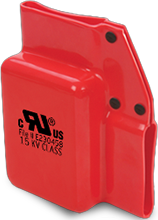 When protecting your bus bar and switchgear equipment is crucial, for both performance and safety, you can only trust insulators made with the highest quality materials. All InsulBoot products made from Arbosol 11375 come UL Certified, ensuring quality of the highest standard. We have certifications in four voltage classes: 5kV, 15kV, 27kV, & 38kV - the most certifications in the industry.
All Products are UL Certified. InsulBoot products made of Arbosol 11375 come UL Certified, which guarantees that you are getting a reliable insulating boot for your bus bar or switchgear equipment.
UL Certification at No Additional Cost. We produce only the highest quality bus bar boot while maintaining a competitive price. That means added value for your business without added cost. Contact us to learn more about our pricing.
UL Certification Savings Beyond Purchase. InsulBoot products may be swapped out or traded to other units without compromising the equipment's UL Certification. This offers you a great deal of flexibility with your boots.
Extensive Catalog and Custom Solutions. We carry a full range of standard products that fit with most existing equipment. For customers that need a custom solution, our design team can work with your current bus layout to manufacture the best-fitting, UL Certified custom boots.
Advanced Formula for Quality Assurance. InsulBoot uses a proprietary compound for our insulators known as Arbosol 11375. Contact us to learn more about its benefits.
Over 30 Years of Industry Experience. InsulBoot is a globally recognized brand that is relied upon by thousands of businesses thanks to over 30 years of experience and comprehensive technical expertise.
Receive additional information about UL Certification and the value it adds to your products and solutions.
*required field
We do not share your information or send spam.
Speak to a Specialist
If you would like to speak with a specialist from our team, please call 1-800-262-2111 for immediate assistance.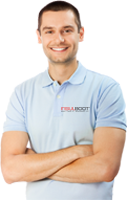 Learn More

Learn how InsulBoot can help you find a better solution for your products and clients. Fill out the form to the right for further details on our products, plus receive marketing material you can provide to your clients.